The world premiere of the highly anticipated Parking is set to open the 18th edition of the Transilvania International Film Festival on Friday, May 31, at 8:45 PM, on the giant Open Air Screen in the Unirii Square in Cluj. Director and TIFF President Tudor Giurgiu will be joined by actor Mihai Smarandache,writer Marin Mălaicu-Hondrari, author of the bestselling book which inspired the script, as well as other members of the filmmaking team.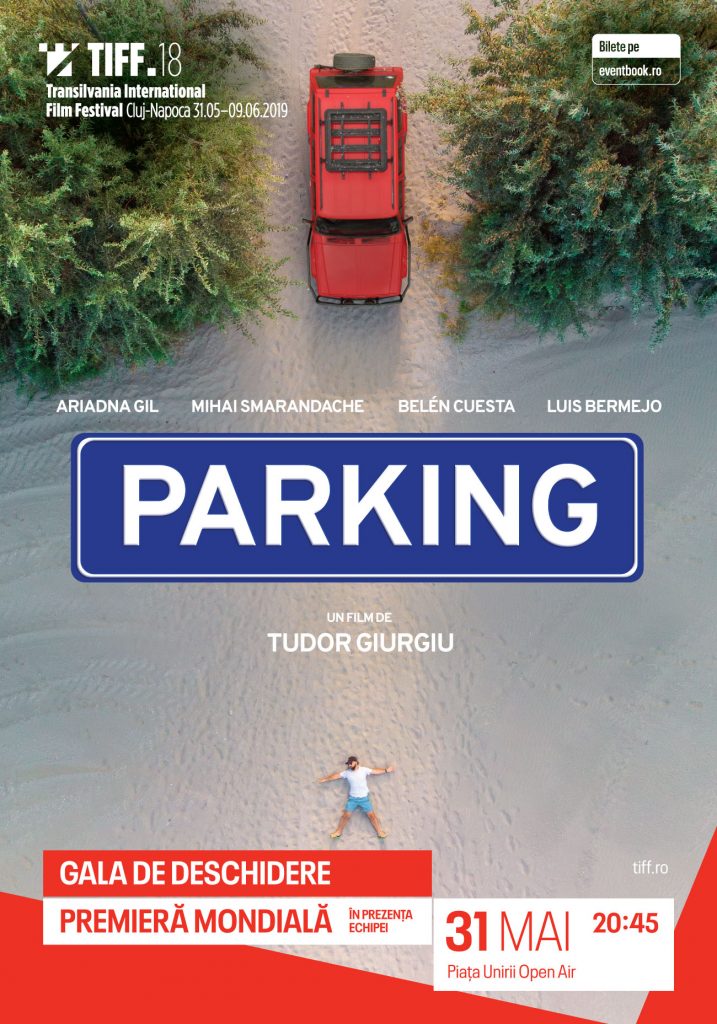 Giurgiu's fourth feature tells the story of Adrian, a poet from small town Sângeorz-Băi, who illegally emigrates to Spain in 2002. While working as a night watchman for a parking lot in Cordoba, he vacillates between his impossible love for a Spanish singer and his desire to return home to his family, taking surprising and challenging turns in search of love.
The cast includes internationally recognized names such as Belén Cuesta, Ariadna Gil, and Luis Bermejo, but also Romanian actors Carmen Florescu, Valentin Popescu, Emilian Oprea, Fülöp Erzsébet, and Paul Cimpoieru. They are led by Mihai Smarandache, whom film and theater lovers know from his work with the Odeon Theater in Bucharest and his numerous awards (including Best Actor for The Glass Menagerie at the Undercloud Independent Theater Festival and for his role in For Sale at the FestCO Romanian Comedy Festival), as well as from his film roles in WhyMe? (2015) and the Hacker (2003) series on TVR 1.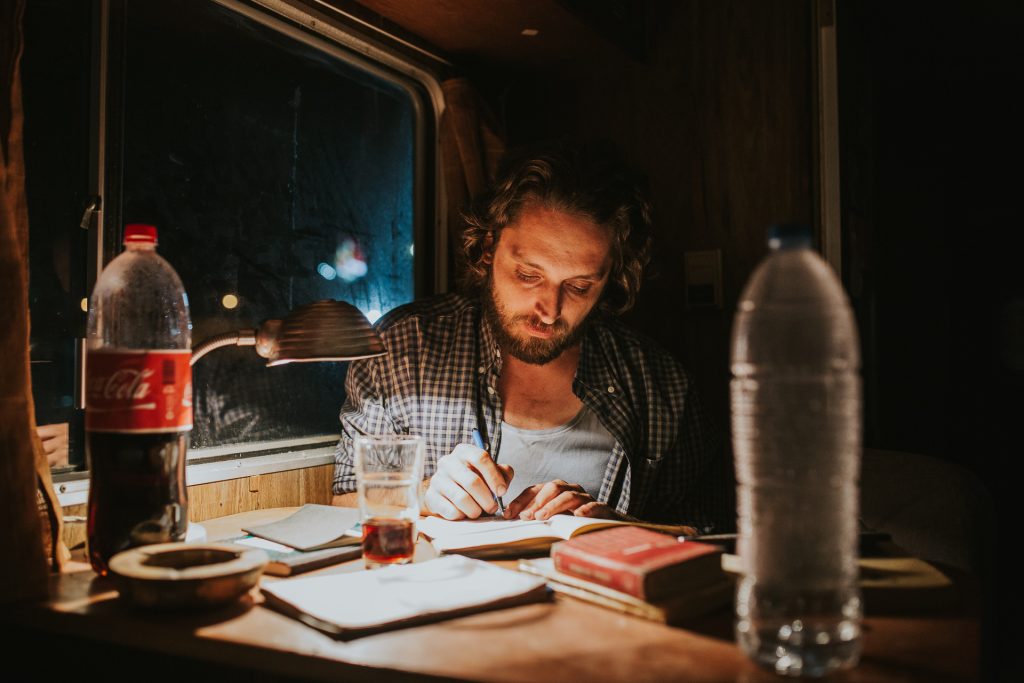 His co-star Belén Cuesta is one of the best-known Spanish actors of the new generation, having been nominated for a New Actress Goya Award for her role in Paco León's Kiki, el amor se hace (2016) and awarded the Feroz Award for Best Supporting Actress for her role in the Paquita Salas series.
Also featured is Ariadna Gil, one of the most beloved Spanish film and theater actresses, known for her roles in Bigas Luna's Lola (her debut in 1986), Emilio Martínez Lázaro's Amo tu cama rica (1991), Fernando Trueba's Belle Époque (Best Actress Goya Award, 1993), Lágrimas Negras (1998), Soldados de Salamina (2003), or Guillermo del Toro's internationally-recognized Pan's Labyrinth (2006). Gil worked with Javier Bardem, Penelope Cruz, Viggo Mortensen, and many other bod-face names.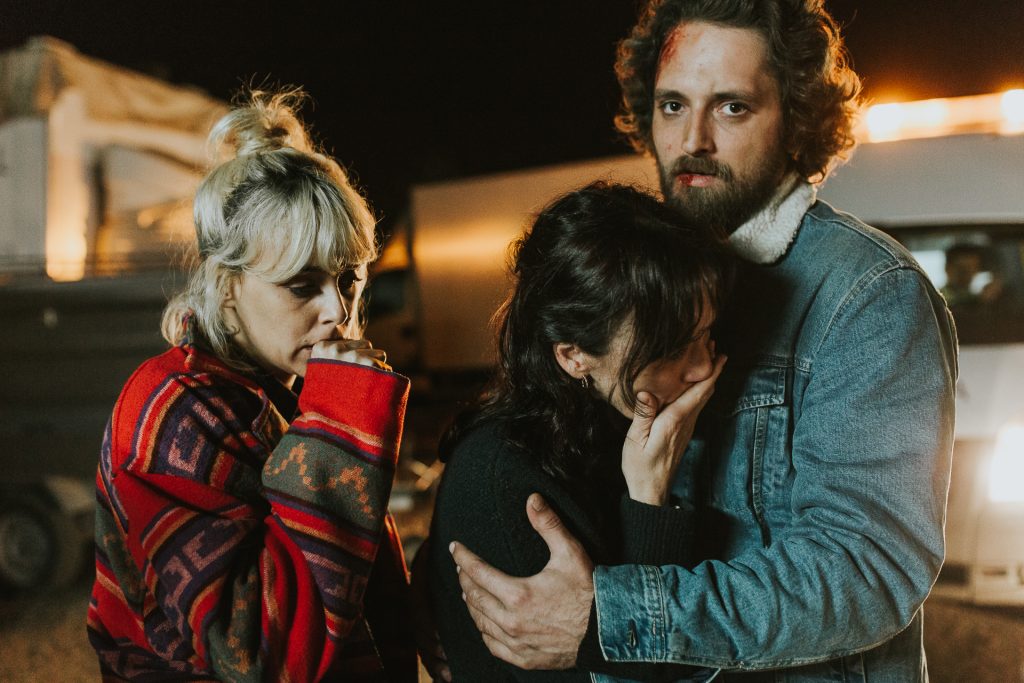 "For me, working with Marin Mălaicu Hondrari was an opportunity to better understand the experience of immigrants thousands of kilometers away from home: from the desire to blend in to the fear of incapacity to work and of failure. I took the characters on with reverence and tenderness, and I am happy that, finally, the story of this idealistic dreamer of a poet from the Bistrița region will come to the big screen," said Giurgiu.
The Director of Photography is Marius Panduru, who has received several Gopo Awards for his work in Restul e tăcere / The Rest is Silence, Polițist, adjectiv / Police, Adjective, or Aferim!. The costumes are designed by Fernando García, known for multi-award winners La Isla Minima (2014), A Perfect Day (2015), and Unit 7 (2012). The film's score is signed by Julio de la Rosa, one of the best-known Spanish composers of the moment, known for his score for the La Peste series and for features like El hombre de las mil caras (2016) and La isla mínima (2014), which also brought him his first Goya Award. The film's producers are Bogdan Crăciun and Olmo Figueredo González-Quevedo.
Tudor Giurgiu and Marin Mălaicu-Hondrari's screenplay is based on the book Apropierea — published by Cartea Românească in 2010 and translated in Spain by Ediciones Traspies as Cercanías in 2015 — but also on prior books by the same author, including Cartea tuturor intențiilor (2008) and Zborul femeii pe deasupra bărbatului (2004).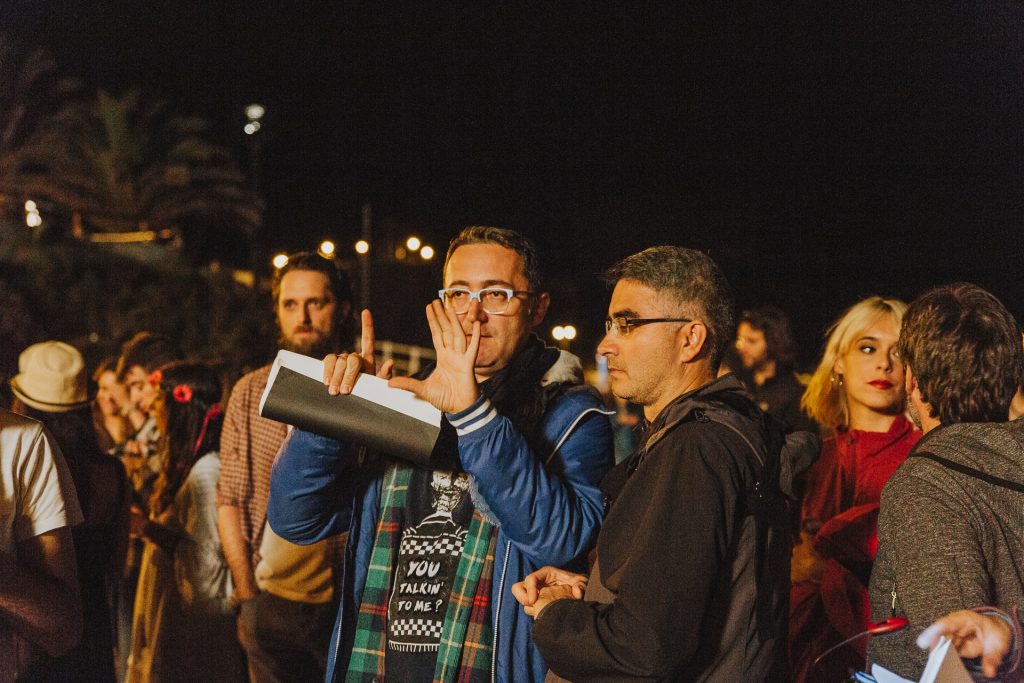 Parking will be launched in cinemas in Romania on June 14 by distributor Transilvania Film.
An example of successful Romanian film entrepreneurship, Parking is produced by Libra Film Productions, in co-production with La Claqueta, Tito Clint Movies, and Cercanías la Película AIE (Spain), together with Evolution Films and Studio Beep (Czech Republic), with support from the National Center for Cinematography in Romania, Junta de Andalucia, the Czech Film Fund, Canal Sur, TVR, HBO, Eurimage, and the Creative Europe Programme of the European Union. Co-financiers include McDonald's Romania, Focus Sat, the Victoria Film Association, Zenith Media, Henkel Romania (Persil), McCann Erickson, Happy Cinema, Publicis Groupe Media (Samsung), Initiative Media (Orange), and Initiative Media (Lidl).