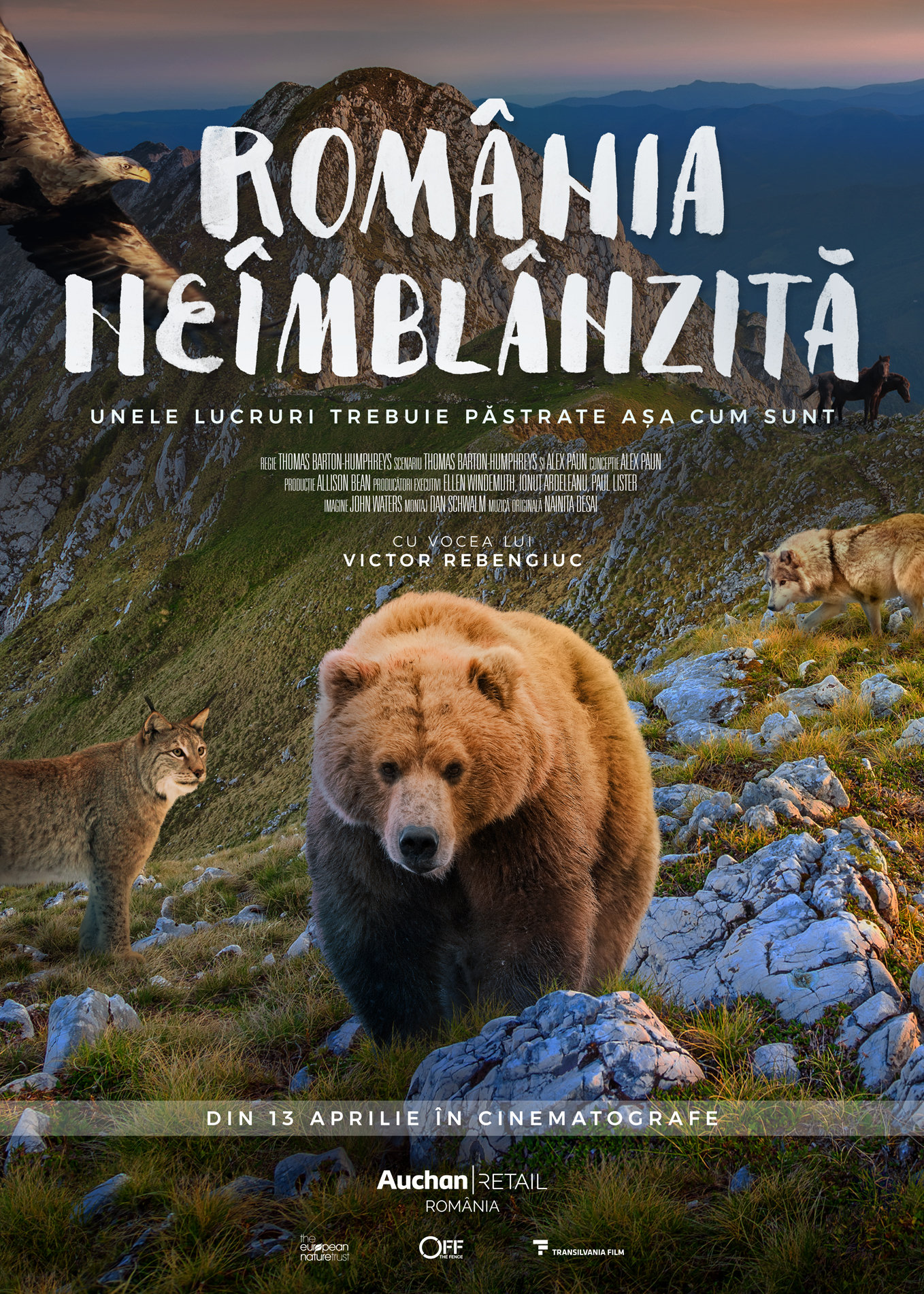 In the heart of Europe, there is a fabulous wildlife, rich in biodiversity, home to numerous wild animals. The endless mountain peaks and river streams, ancient forests, all provide home to various creatures essential for the Old Continent . Their lives are dictated by the seasons of these lands of beauty. It's a never ending battle for survival and "Untamed Romania! will tell their stories.
This film  is an invitation to knowledge, responsibility, and appreciation meant to raise awareness on the fragile wildlife of this country. It 
is a gift offered to the Romanian people, made by Auchan Retail Romania with the occasion of the centenary of the Great Union.