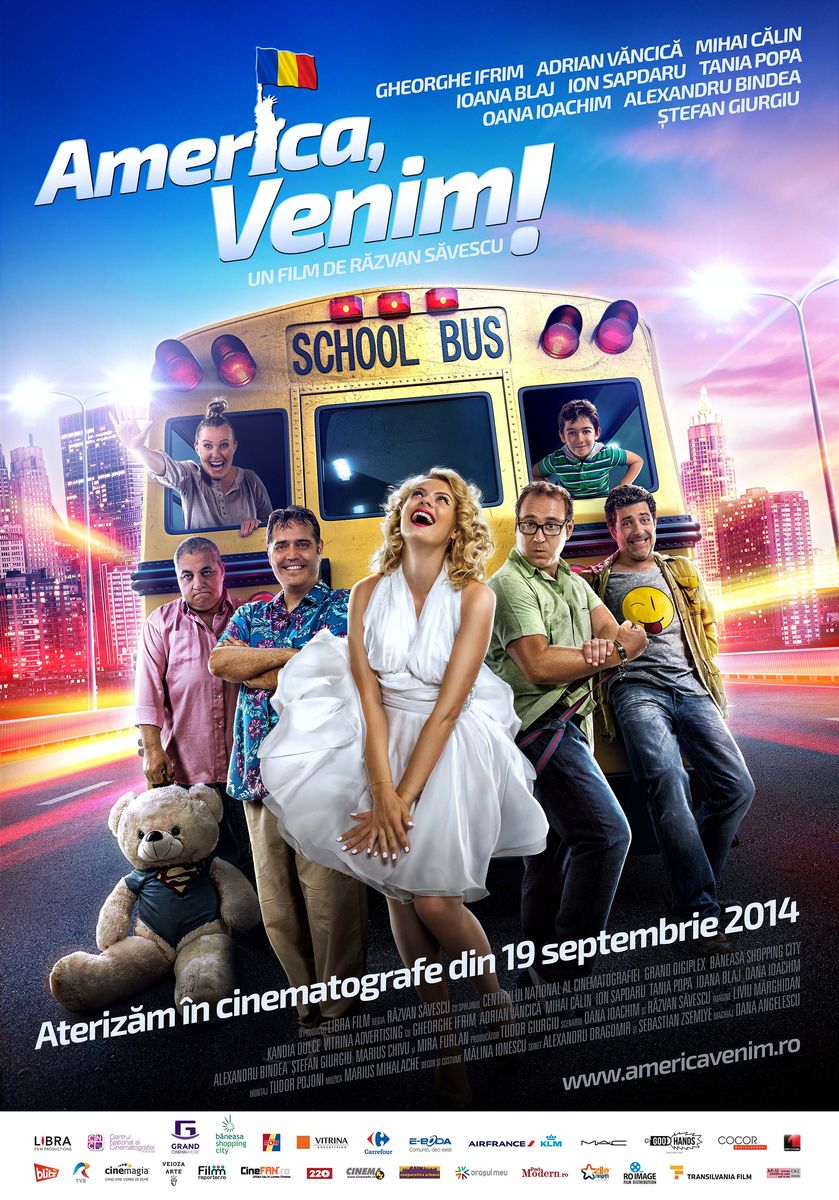 A small Romanian theater company gets to live the dream of a lifetime in a road-movie full of adventures: America, here we come!
Being invited by the Romanian Consulate, the five actors with their director cross the ocean to perform in New York. Not everything goes according to plan though. The six decide, for some extra money, to start working with a local agent, also Romanian, settled in The States for some years, who promises them a startling tour for the Romanian Diaspora.
The American adventure they embark in will make them face situations never imagined before, full of Romanian humor.
[if gte mso 9]